Tuesday, September 1, 2015
Monday, August 31, 2015
Outside my window...
It's sunny and pretty.
I am thinking...
about how to make life run more smoothly around the house.
I am thankful that... a sweet friend gave us a gift that will help ends meet.


From the kitchen...
I will be doing inventory of all our food today and making some menus. I need to make our food money stretch.
I am wearing...
my purple and black top and black shorts. Gasp! I rarely wear shorts or slacks. I will change to a dress before going to the grocery store later.
I am creating...
a new dress.
Women's Panel Dress
from Common Sense Patterns. I need to
hem my new dress. I'm nearly finished after all these weeks!
I am going...
to the grocery store and to pick up my husband at work this afternoon. It is much more peaceful now that my son is not working on Mondays. I feel so much calmer than I did
just a month ago.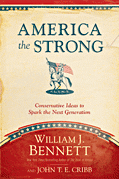 I am reading...
I finished
It's Good to be Queen
and
my summer reading
list this week. I'll soon be making
my fall reading list
. I'm reading 1 Corinthians on my own and one chapter of John, a Proverb, and a Psalm each day with my kids in the morning at least four days a week. I'll be starting America the Strong this week.
I am hoping...
to get lots of laundry and other chores done today.
I am hearing... the air conditioner, fans and a big truck that just drove by on the highway.


Around the house...
we need to clean up a bit after a weekend of making merry for my son's 16th birthday.
One of my favorite things... lunch with friends. Anyone local want to go?


From the Board Room...
Follow Laura's board TRIM HEALTHY MAMA (S) on Pinterest.
A Few Plans for the Rest of the Week...
work, school records and plans, hem my dress, maybe paint the hallway ceiling, catch up laundry, and driving. ~grin~ Same as last week. I didn't get it done last week. I wonder if I will this week? Hmm... this is getting to be a pattern.
My Picture Thought....
Sometimes the $1.58 mums at Wal-Mart really do grow when you put them in the ground!
Now go check out the other Day Book entries at our hostess Peggy's blog,
The Simple Woman
.
What are you up to this week?
God bless!
Laura
Thank you Edify Media for this review DVD.
Find a Way
is the story of a young man who was star of the high school football team who simply didn't wake up one Sunday morning. It is also the story of a number of other family and community members who are coping with this tragedy and personal tragedies as well.
Find a Way
had some interesting elements, but to be truthful, if I hadn't been watching it for review, I may not have finished it. It didn't really keep my interest. It seemed too scattered for me. Some of the acting was stilted, some of the characters downright irritating, and it was just altogether sad. Of course, the main character, the bright spot in the whole movie and in their lives, dies. Everyone is dealing with that as well as their own problems. It wasn't bad, but not great either, in my opinion.
I know this isn't much of a review, but, to be truthful, I can't really say go buy this movie and watch it. It was different than other football movies, but I still didn't enjoy it. I think that they were trying to show how God can bring good from bad circumstances. But, as my fourteen year old daughter said, "It's like they set up all these problems then sprinkled a little pixie dust, and they were all fixed."
Watch a bit....